Energy Efficiency in the Mining Sector
Resources and climate: climate and environ-mental policy instruments to promote low-emission and efficient resource extraction in developing and emerging countries.
German Federal Ministry for Environment, Nature Conservation and Nuclear Safety (BMU).
The Chilean mining sector is one of the largest emitters of CO2 in Chile. Around 30% of Chile's electricity is used for mining and processing of raw materials such as in particular copper and other metals. The majority of electricity is generated by fossil fuels, with approximately 40% coming from coal production. Large amounts of thermal energy are also needed to process the mined metals (copper, molybdenum, silver, gold, lithium, et al). It is estimated that Chile's mining sector is responsible for more than 14 million tCO2 per year.
In recent years, energy demand in mining has risen by an average of 4% per year. Although manufacturing processes have considerable potential for savings and Chile is almost entirely dependent on imports of crude oil, natural gas, and coal, concrete plans to implement energy efficiency measures have so far played a subordinate role.
The current energy agenda (2018-2022) includes the adoption of the new Energy Efficiency Act. It is intended to encourage the country's largest energy consumers, including the mining sector, to adopt energy-saving measures. The National Climate Action Plan (PANCC 2017-22) discusses raising ambitions for Chile's National Climate Targets, (NDC) and the upcoming World Climate Conference (COP25) in the capital Santiago de Chile will provide additional impetus for this development.
Especially the copper mining is the most important driver for growth of the Chilean economy. The outstanding position of mining for the national economy can be impressively demonstrated by the following figures: more than 9% of all jobs, approx. 13% of the total gross domestic product and over 50% of exports depend on this sector.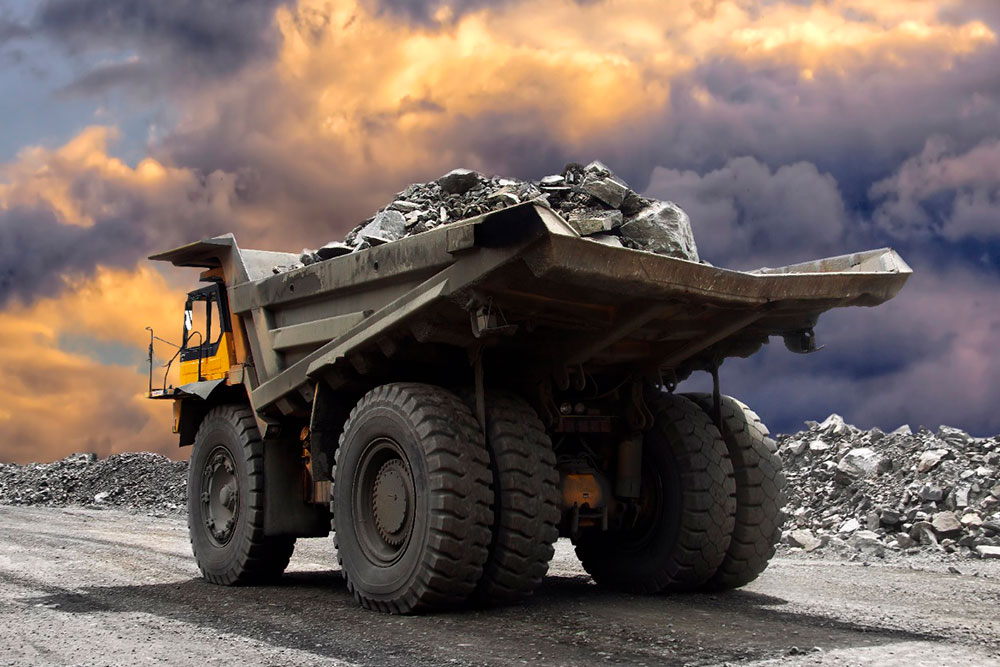 On behalf of the German Federal Ministry for the Environment, Nature Conservation and Nuclear Safety (BMU), the German Society for International Cooperation (GIZ) is supporting the Chilean government within the framework of the International Climate Initiative (ICI) by actively integrating the raw materials sector into the national climate protection strategy and in curbing the damage and environmental pollution caused by the extraction of raw materials. This transnational project includes, along with Chile, activities in the Colombian mining sector. In Chile, the focus is on energy efficiency. Any knowledge gained should contribute to the regional and global discourse on energy efficiency measures in mining.
Together with the Agency for Energy Sustainability (AgenciaSE), GIZ aims to gain support from important mining companies for the implementation of energy efficiency projects. In the course of this project, the companies are to improve their energy and climate balance. In addition, the Chilean Energy Ministry will be advised on how to develop and implement strategies to encourage the extractive industry to make efforts to reduce greenhouse gas emissions, and thus make relevant contributions to the achievement of the National Climate Targets (NDC).
The project focuses on selected companies in the raw materials industry, which are advised and supported in the planning and implementation of concrete measures to increase energy efficiency.  Existing standards will also be developed and complemented with effective strategies to increase energy efficiency and reduce greenhouse gases.
Firstly, an inter-company network will be formed with executives and decision-makers from the operational areas of the companies. This network will discuss and evaluate existing or new feasibility studies on savings potentials in companies. In the next step, selected projects will be implemented in typical areas such as plant and process technology, and energy savings will be documented.  All necessary personnel (engineers and technicians) will be advised by the project and trained accordingly. Through the network structure, best practices should develop for other network participants to follow.
Additionally, authority and company representatives must stay informed and trained on all current energy efficiency issues.
By participating in regional and international congresses and events, the knowledge gained will be transferred to other countries
According to estimates by the Chilean Environmental Ministry, CO2 emissions in the mining sector could be reduced by at least 10% annually through the implementation of energy-saving measures alone. By 2030, mining energy efficiency   will improve by introducing minimum standards. This target was also reported to the UNFCC in Chile's Biannual Update Report (BUR) in December 2018.
In the long term, Chile's extraction of raw materials should take place in a way that is less damaging to the climate and the environment, thereby reducing the considerable ecological costs of this vital economic sector and avoiding resource-related conflicts.
The aim is also to make sustainable contributions to an intensive regional and international discussion on ways towards an environmentally and climate-friendly mining economy.